Select your area of interest either by zooming into the map preview or with the search function in the sidebar.
Choose from different paper formats and a suitable page orientation. The dashed red line represents the boundaries of your area of interest, which will be printed on the Sketch Map.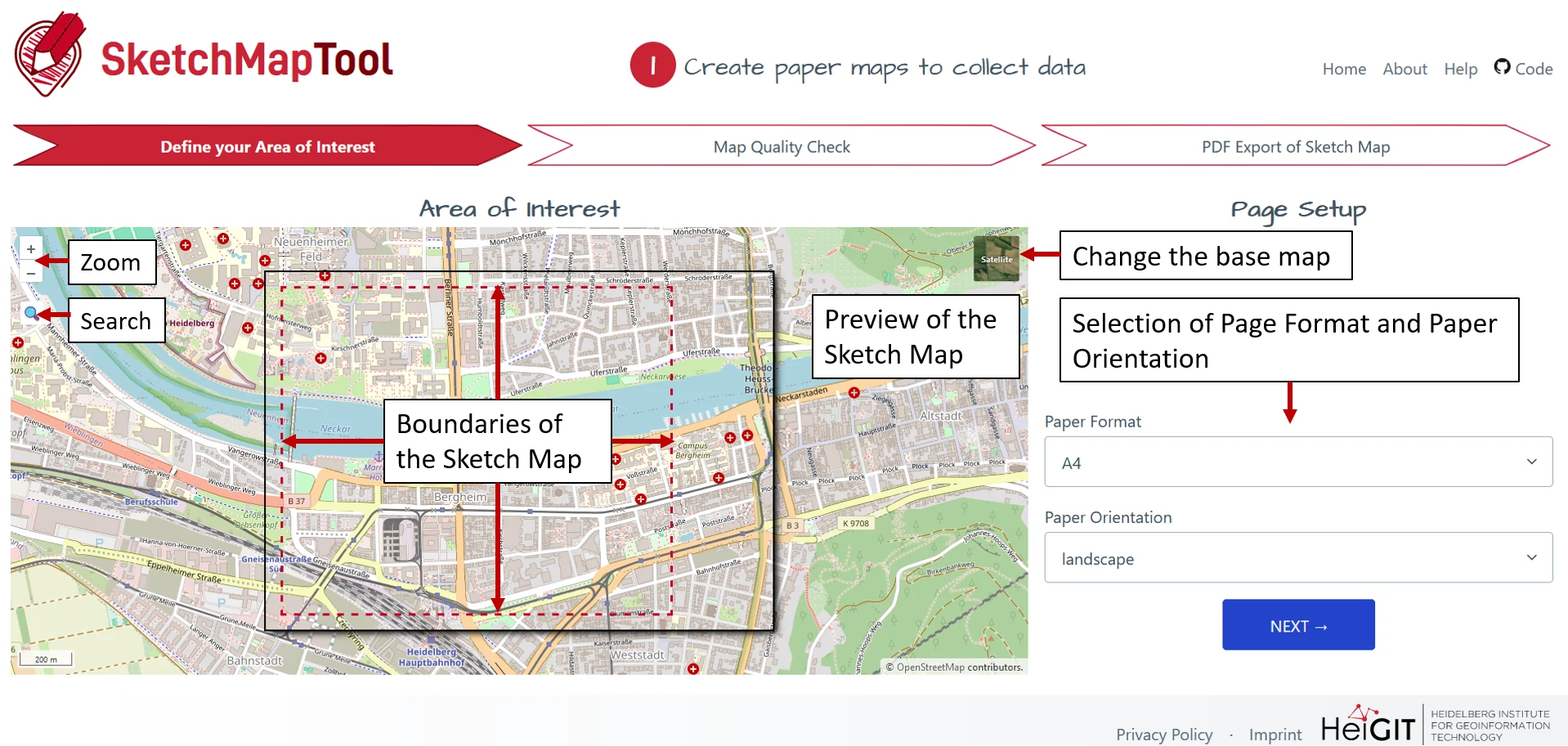 Recommendations:
Adapt the extent of your selected area to your use case. The following questions should be kept in mind:

What should be mapped by the participants?
What should be visible on the map and in what level of detail?
Which areas should the map cover?

Adapt the area extent to the paper size you want to use.
The area is too big? Create multiple Sketch Maps.
Aspects you might want to consider for the selection of the area of interest:

Ensure orientation on the map: streets (and their names) and some landmarks should be visible. Besides visual inspection you can check the landmark density result in the quality report.
Cover all relevant areas for your use case: e.g. if studying flooding, cover especially those areas near rivers, creeks and sinkholes as well as critical infrastructure which might be affected by the flood event.